U krijgt hier een kijkje in mijn leven waar schilderen een grote plaats heeft.
Er is dan ook een galerie van een klein deel van mijn werk. Naast het schilderen geef ik workshops en lezingen. Er is een agenda, alwaar u via de email een afspraak kunt maken.
U kunt ook een gedicht van me lezen. Elke keer als u op gedicht klikt krijgt u een andere, dus klik maar raak.
Heel veel plezier bij het rondkijken.

De revalidatie is ten einde, dus het revalidatiedagboek is afgesloten.

Vanaf nu ga ik verder met een 'kunstdagboek' waarin regelmatige gebeurtenissen, gedachten en avonturen voorkomen, om jullie op de hoogte te houden.


---



Ain't No Mountain High Enough

Hanneke Boot walks down memory lane to share her inspiring journey in "Ain't No Mountain High Enough" (published by AuthorHouse UK).
Blending tones of seriousness and humour, she narrates her story that shows readers how physical disability is not - and never is - a hindrance to success.

Born with a muscle disease called arthrogryposis multiplex congenita (AMC), Boot has experienced a host of challenges early in life. However, it did not stop her from moving forward. She realizes that anyone can overcome obstacles with humour and by exploiting one's strongest talent. In her case, painting.

At 18, Boot discovered that painting with her mouth is easier for her than painting with her hands. She has found her calling in art and paints everything: views, landscapes, mills and portraits. Presented in diary format, she documents her feelings, thoughts and struggles, as well as how she turned her disability to possibility within the pages of "Ain't No Mountain High Enough."

"I think my book will support a lot of readers, not only with (those with) disability, but also with depression for example," the author states. "I experience high ups and deep down, but art and humour give me strength to overcome my fights."

"Ain't No Mountain High Enough" offers insight into one woman's challenges with a disability while giving inspiration to others who facing the same difficulties. The book is available for purchase at https://www.authorhouse.com/en-gb/bookstore/bookdetails/808348-aint-no-mountain-high-enough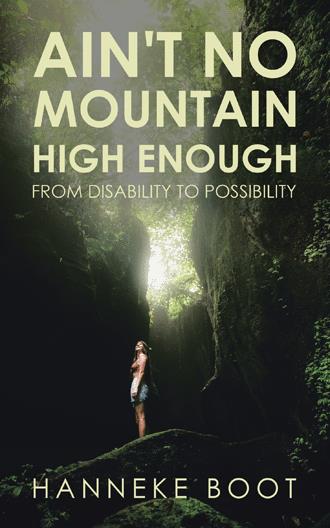 De prijs van het boek:Softcover £9.95
(klik op het boek om te bestellen)

Here is my special website about my book.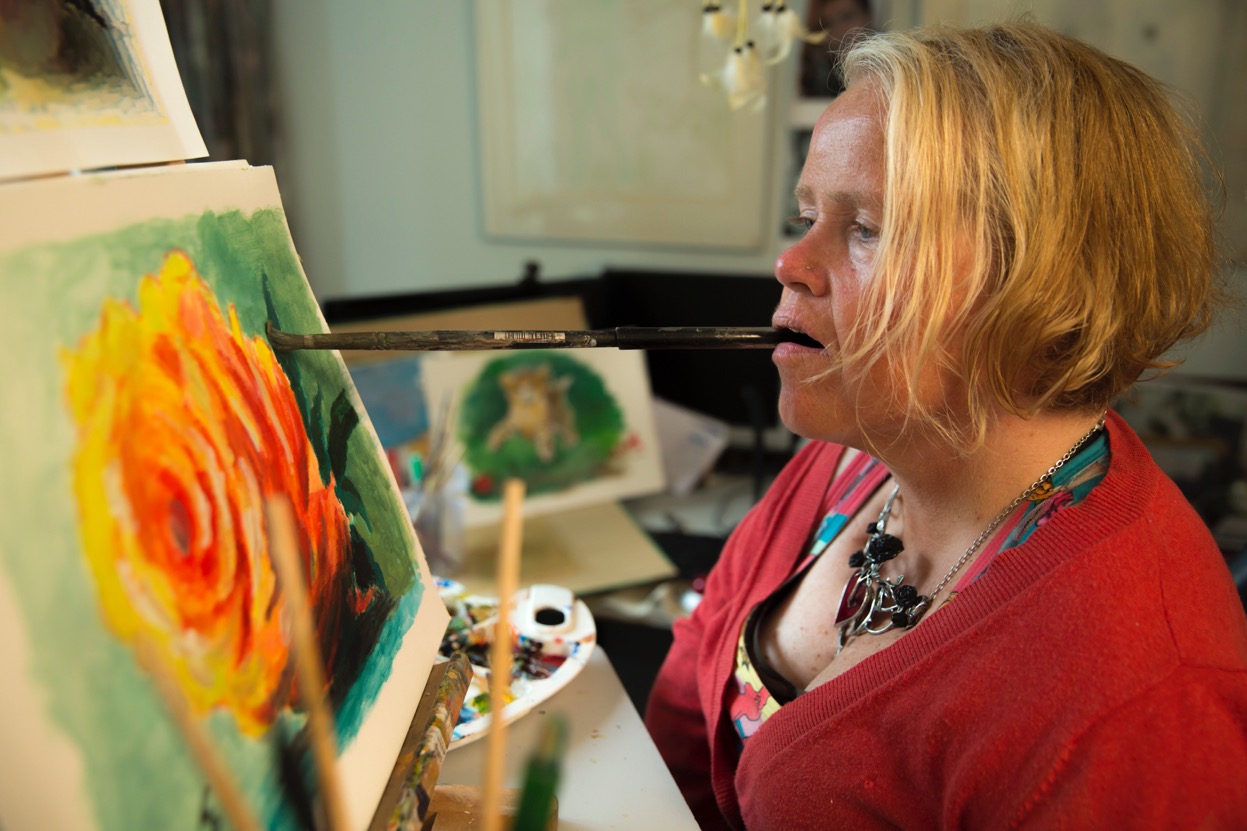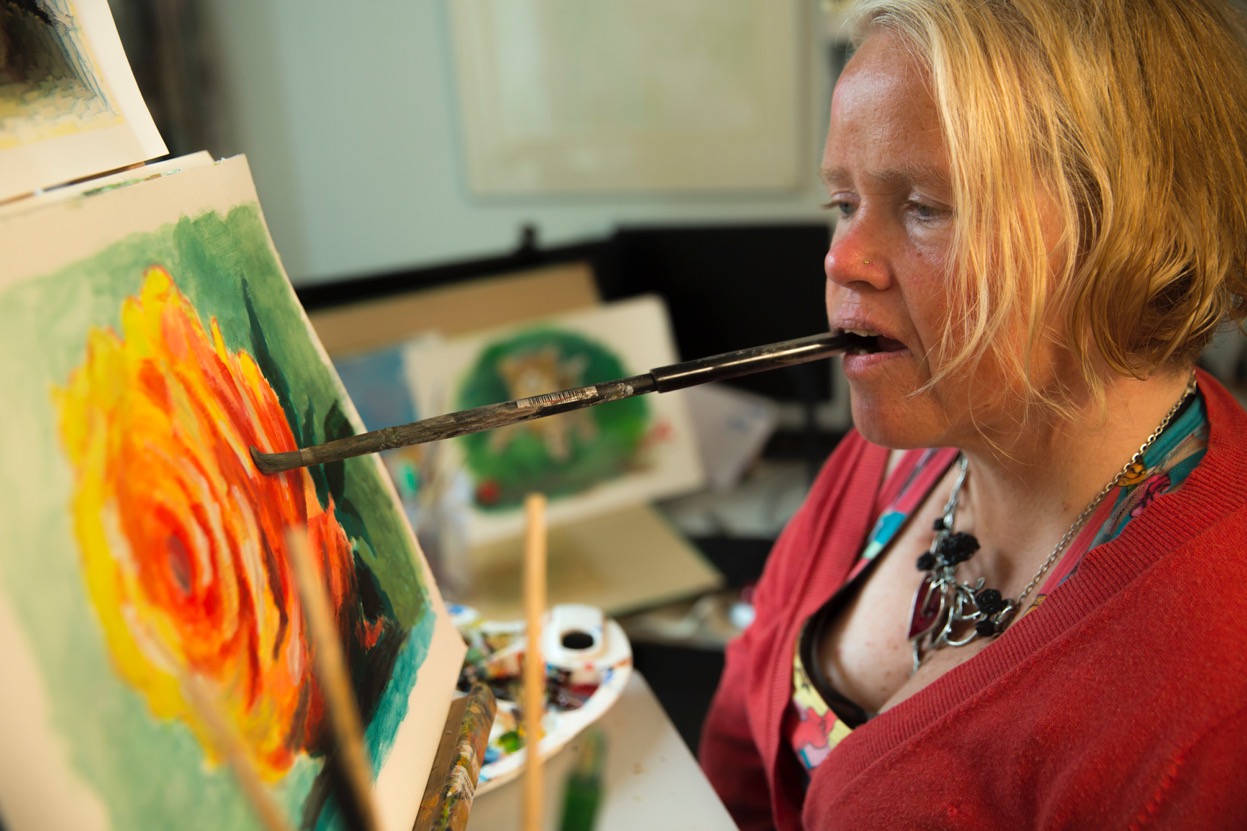 Zondag 4 okt 2009 Radio5 12:30u
HET KLOOSTERop Radio 5 Gemist??
Klik hier voor de hele radiouitzending.


Dinsdag 5 sept 2006 Ned2 19:00u
DE NOODKLOK bij MAN BIJT HOND Gemist??
Klik hier voor het filmpje.
Klik hier voor divx-kwaliteit.


Vrijdag 3 dec 2004 Ned1 19:00u
MAN BIJT HOND Gemist??
Klik hier voor het filmpje.